Saturday Club: Children aged 5 to 14 – From October 14 to December 16
How do you register your children for Club Du Samedi activities?
1) Click on "Register here" at the top of the page.
2) If you have any questions, please contact us at 709-726-4900 or [email protected].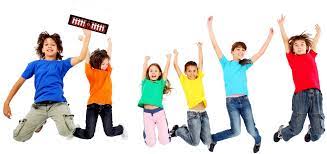 Saturday mornings from 9am to 11.45am.
For children aged 5 to 14
The cost is $100 per child ($89 for ACFSJ members) for a 10-week session.
More information

Club du Samedi offers supervised educational and interactive activities, art projects and science experiments. Club du Samedi allows your child to learn French in a different way. Children are invited to take part in language, arts and crafts, music and sports activities.

Here are a few examples of the activities we are planning for this session:
Sports
Kitchen
Scientific projects
Arts and crafts workshops
Walking tour
And so much more!

For more information, please call 726-4900 or write to [email protected].