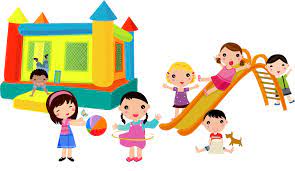 "Little Chicks" play group
Encounter :
Wednesday November 8, 2023 from 9 a.m. to 11 a.m.
Center Des Grands-Vents ( 65 Ridge Rd, St. John's, NL A1B 4P5)*
Depending on the weather, the meeting place may change (Pippy Park, near the Allendale road, or at the Center des Grands-Vents).

Suggested activity Story time + Coffee and tea
What is playgroup?

Playgroup – Little Chicks at the Park

What : "Little chicks at the park" playgroup.
Day : Wednesday morning
Dates : Wednesday November 8, 2023
Hour : from 9:30 a.m. to 11:30 a.m.
Who : Children aged 0 to 5 and their parents/guardians
Cost : Free

Depending on the weather, the meeting place may change (Pippy Park, near the Allendale road, or at the Center des Grands-Vents).

Health regulations / Recommendations Before your arrival

To ensure the smooth running of our sessions, we ask you to:
We ask you not to come

If you have symptoms of COVID-19.
If you have been in contact with a case who has tested positive for COVID-19.
Wearing a mask is no longer compulsory inside and outside buildings, but it is important to respect everyone's choice.

Please contact us if

Toys

Upon arrival, each family will receive a basket of toys/objects.

Snack

A healthy snack will be offered to children and parents will be able to enjoy coffee/tea.

Clothes

When holding meetings outdoors, it is important to bring layers of clothing, weather-appropriate outerwear, and shoes and/or boots.

Bathroom

We will not have access to the toilets during Playgroup. We apologize for any inconvenience this may cause.
---
---

Information : [email protected] gold 709-726-4900