LEARN FRENCH WITH THE ACFSJ
Are you looking to improve your knowledge, acquire a basic understanding or simply explore the wonders of the French language?
Opening of registrations for french courses : Online and in person **

Evening courses for adults Courses start the week of May 17th 2022
6 levels from beginner to advanced
1.5 hours/2 time a week over 7 weeks

Contact us for more information * :

[email protected]

ca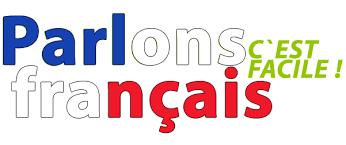 ACFSJ offers French courses from Beginner 1 to Advanced Conversation during the fall, winter and spring subject to registration.
Members of the Association benefit from a reduced registration fee.
To become a member, contact the Association at 709-726-4900 or by email

[email protected]

or directly online: Membre
The small class size makes learning easier, and the atmosphere facilitates interaction between teachers and students.
---
French courses on site
Online French courses
French Beginner 1
Instructor: Gennita Bartlett
Date: May 17-June 30 ;
Duration: 1.5 twice a week for 7 weeks
Day: Tuesday and Thursday evenings
Time: 5:30 – 7:00 pm



Register now!

French Beginner 1
Instructor: Gennita Bartlett
Date: 16 May – 29 June
Duration: 1.5 twice a week for 7 weeks
Day: Monday and Wednesday evenings
Time: 6:00 pm – 7:30 pm


French Beginner 2
Instructor: Gennita Bartlett
Date: May 17-June 30;
Duration: 1.5 twice a week for 7 weeks
Day: Tuesday and Thursday evenings
Time: 7:15pm – 8:45pm


French Beginner 2
Instructor: Gennita Bartlett
Date: 16 May – 29 June
Duration: 1.5 twice a week for 7 weeks
Day: Monday and Wednesday evenings
Time: 7:45pm – 9:15pm


Intermediate French 1

Intermediate French 1
Instructor: Terry Capandéguy
Date: May 16 – June 29
Duration: 1.5 twice a week for 7 weeks
Day: Monday and Wednesday evenings
Time: 5:30 – 7:00 pm

Intermediate French 2


Intermediate French 2
Instructor: Terry Capandéguy
Date: May 16 – June 29
Duration: 1.5 twice a week for 7 weeks
Day: Monday and Wednesday evenings
Time: 7:15pm – 8:45pm


Intermediate French 3

Intermediate French 3
Instructor: Laun Shoemaker
Date: 16 May – 29 June
Duration: 1.5 twice a week for 7 weeks
Day: Monday and Wednesday evenings
Time: 5:30 – 7:00 pm


Advanced French conversation/advanced grammar
Instructor: TBA
Date: May 17-June 30
Duration: 1.5 twice a week for 7 weeks
Day: Monday and Wednesday evenings
Time: 5:30 – 7:00 pm


Advanced French conversation/advanced grammar
Instructor: TBA
Date: 16 May – 29 June
Duration: 1.5 twice a week for 7 weeks
Day: Monday and Wednesday evenings
Time: 6:00pm – 7:30pm


Information : [email protected] or 709-726-4900